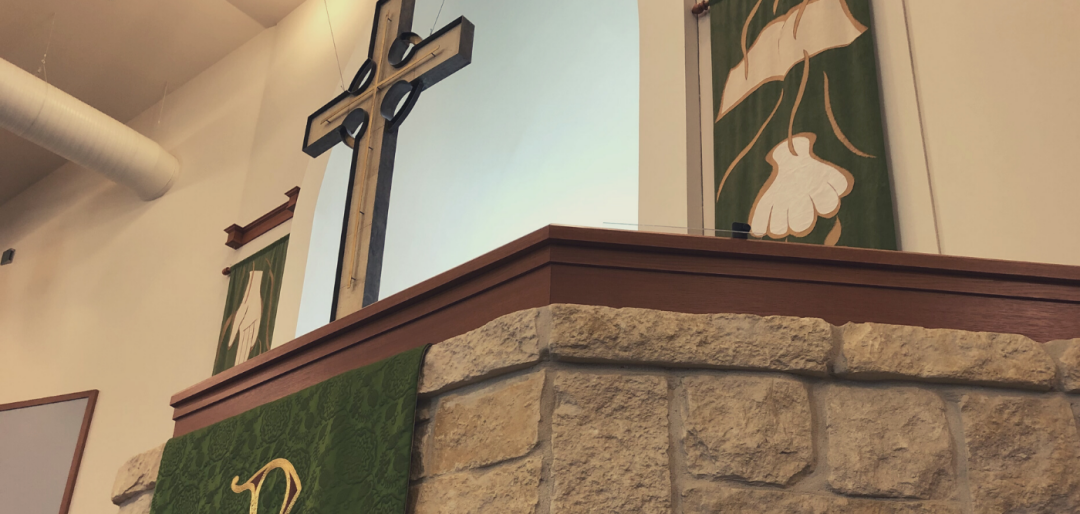 "And entering the tomb, [the women] saw a young man sitting on the right side, dressed in a white robe, and they were alarmed. And he said to them, 'Do not be alarmed. You seek Jesus of Nazareth, who was crucified. He has risen; he is not here. See the place where they laid him. But go, tell his disciples and Peter that he is going before you to Galilee. There you will see him, just as he told you.' And they went out and fled from the tomb, for trembling and astonishment had seized them, and they said nothing to anyone, for they were afraid."
Mark 16:1-8 – ESV
What a difference a year makes! Last year, we were unable to hold our Easter Celebration Worship Services in our Sanctuary. We did our best to provide a celebration experience that was broadcast online. This year we can and will, Lord willing, be in the Sanctuary—but with limited seating available in there. Not our first choice—but definitely the best choice for us this particular Easter. And how thankful to God I am that we have wonderfully upgraded our online, livestreaming capabilities!
I looked back at what I wrote in the Cross Ties for last April. Thinking back—I honestly thought that perhaps after a three- or four-week absence, we'd get back together and life would go back to "normal". I thought we'd have an Easter Service, just a couple weeks later. I was astonished as reality continued to sink in…and I knew I wasn't alone. And here we are, a year later…still a bit astonished as we continue the "re-entry" process of life in all aspects of living, not just church-related. And I still know that I am not alone in that astonishment!
I invite you to look again at the passage above. Astonishment seized the women when they discovered what a difference three days make! The course of eternity forever changed with the death and resurrection of Jesus. Risen, indeed!!
Every once in a while I still get "seized into silence" and afraid to say that Christ is Living and Christ is Lord. I know you join me in that, too. All the more reason to rejoice in the great and amazing grace of God—Who forgives and fills us with His love and message to share and declare! The resurrection of Jesus Christ and the salvation He freely gives to all who believe in Him is the central thought and message of all that guides and directs us as the ministry of Cross Lutheran Church and School.
Join me in praying that the Lord will continue to use all of us—to astonish our community with the amazing resurrection love and power of Jesus! To His glory and for the building of His kingdom!
From Sharon and me, God's rich blessings for an astonishingly robust and beautiful celebration this Easter!
In the name of Jesus, in Whom we are one,
Pastor Don Fraker